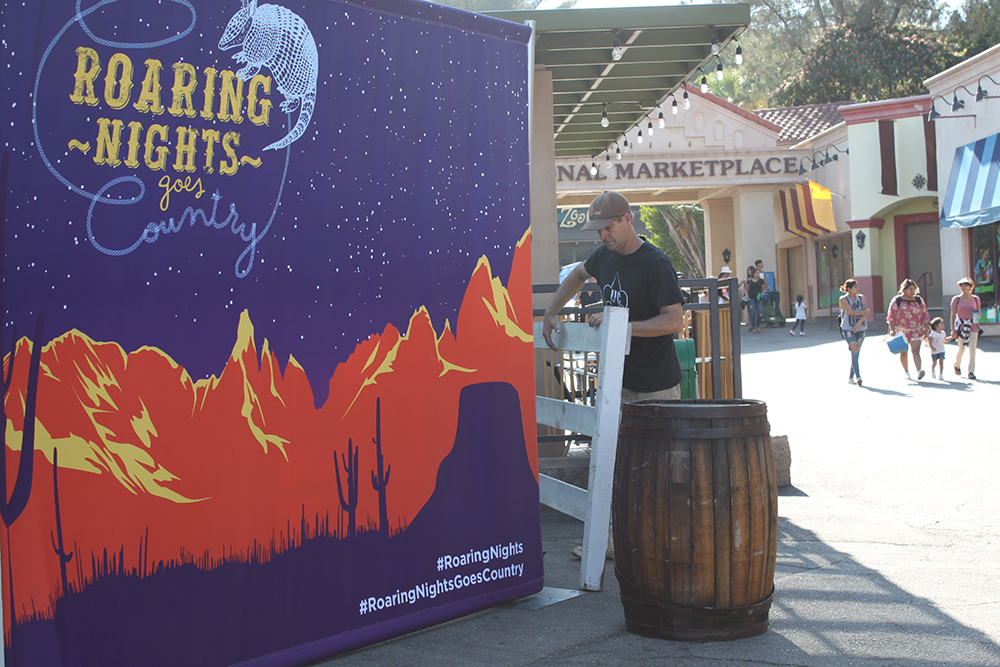 "Roaring Nights goes Country" was one of the after hours themed events held last summer at the LA Zoo.  Lewis Events was invited to assist the zoo in making the tranformation to the wild west.  We brought in a variety of theme decorations, a western show and a unique collection of guest activities.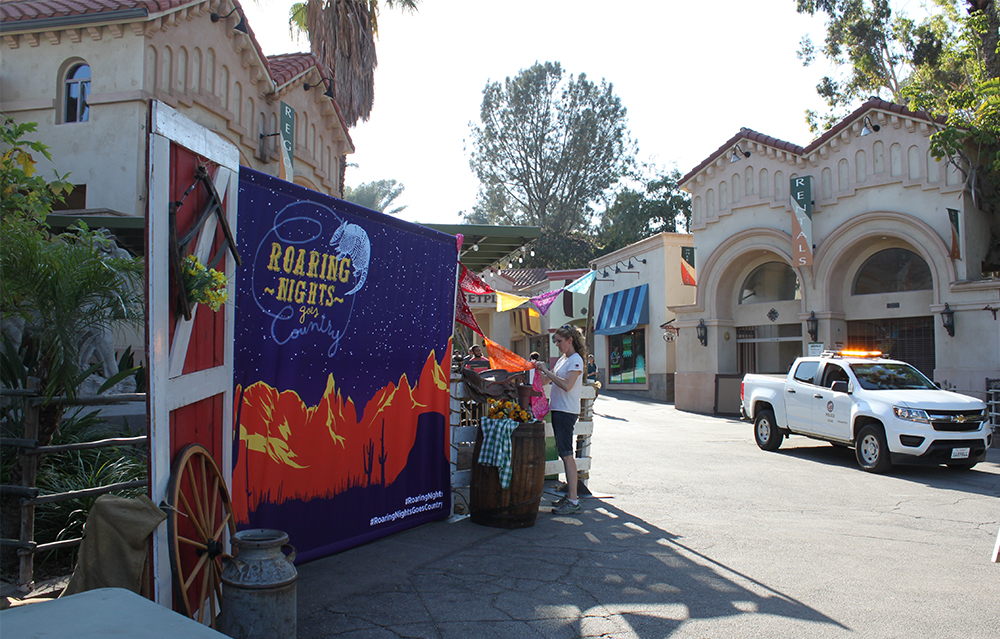 A quick set up had to take place while the daytime crowd transitioned to the Roaring Nights crowd.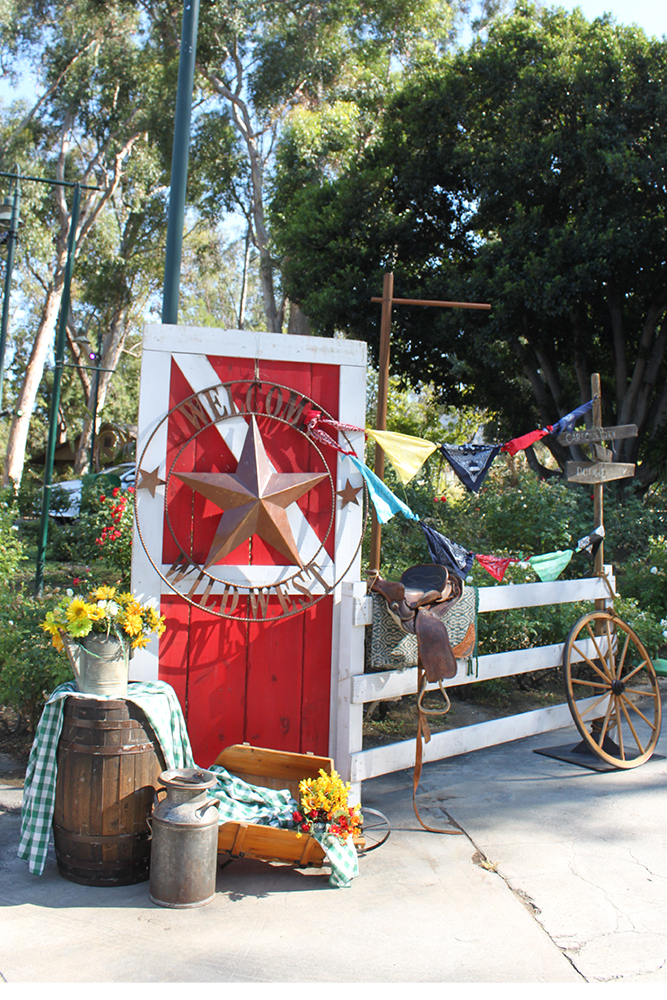 Colorful vignettes were set up at key locations within the zoo.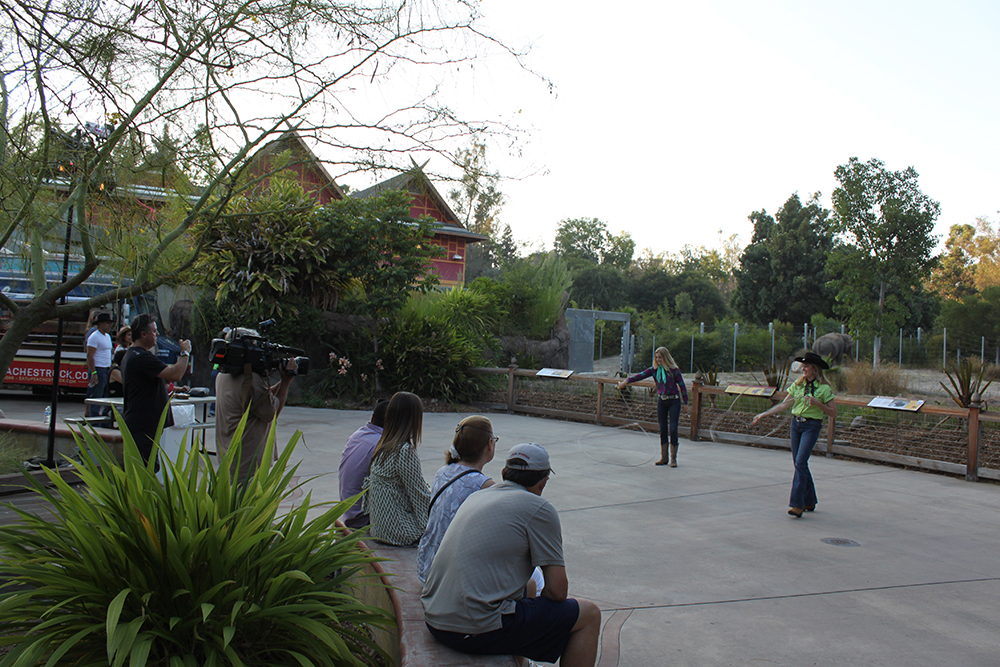 The western roping and variety show was staged directly in front of the elephant exhibit.  Before the show, we did a run through to make sure that the elephants were ok with the cracking of the bullwhip and the acts in general.  Then some pre-show filming. . . . Finally the crowds gathered and the show began. Definitely a first for Lewis Events.  Between shows we were able to have a behind the scenes tour of the zoo.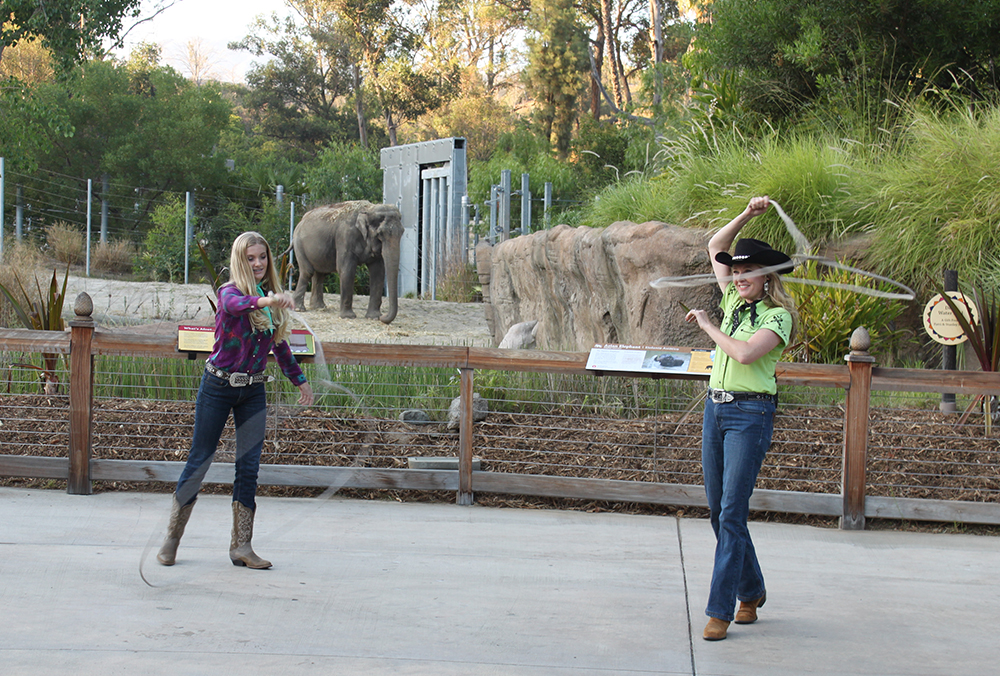 The elephants went on grass munching and wandering during the show and stunts . . . didn't seem to mind all the lively western action and sounds one bit.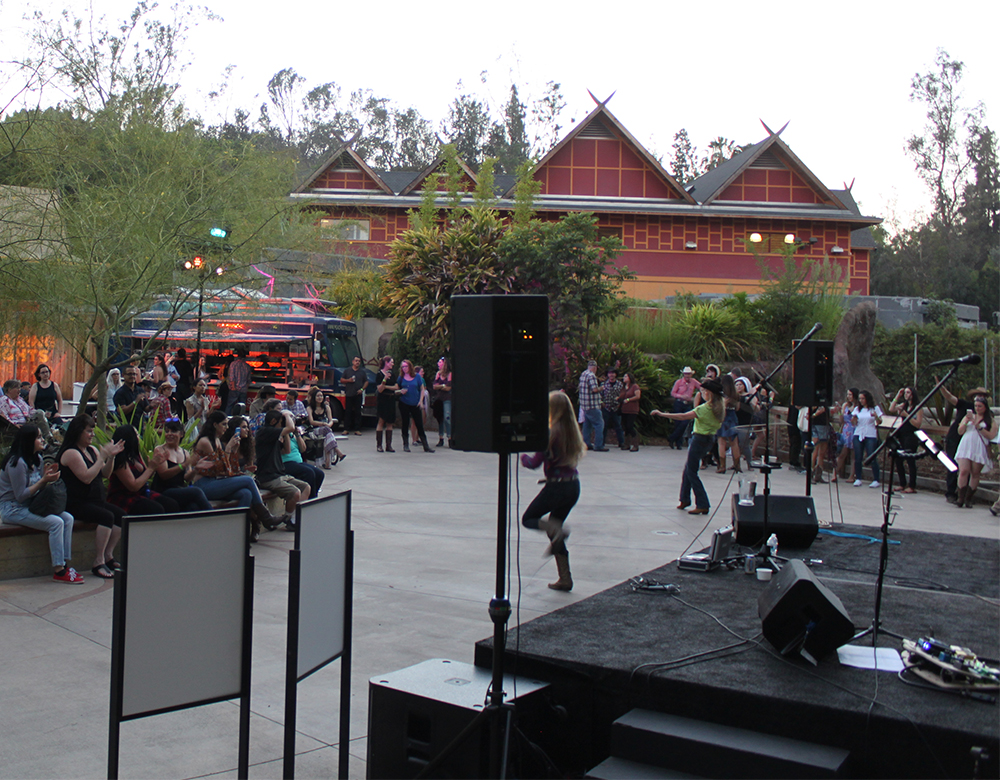 The crowd gathered as the show began and progressed.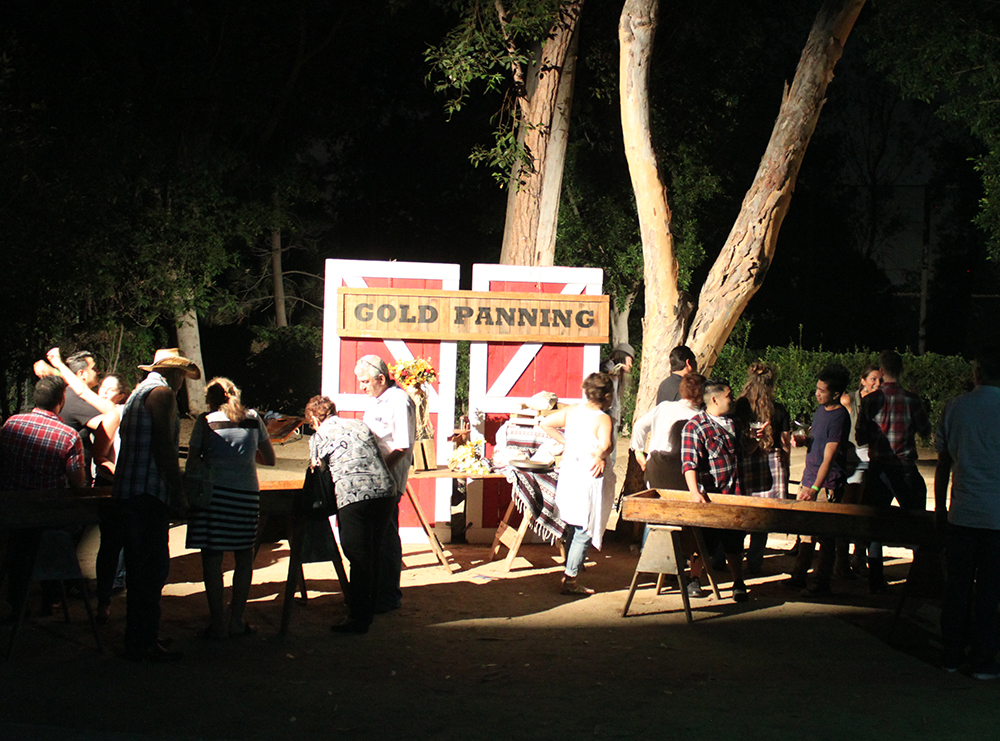 One of the event's focal points was an activity area we created where Roaring Nights guests had the opportunity to try a selection of hands-on old west activities. Prospectors tried their hand at the gold panning station.  Fancy roping was taught in the trick roping area.  Cowhands had the chance to throw a lariat around one of the virtual longhorn steers.  A fun night in a truly unique venue.